1
GATE ECE 2010
MCQ (Single Correct Answer)
+1
-0.3
The transfer characteristic for the precision rectifier circuit shown below is (assume ideal OP-AMP and practical diodes)
2
GATE ECE 2010
MCQ (Single Correct Answer)
+1
-0.3
Assuming the OP-AMP to be ideal, the voltage gain of the amplifier shown below is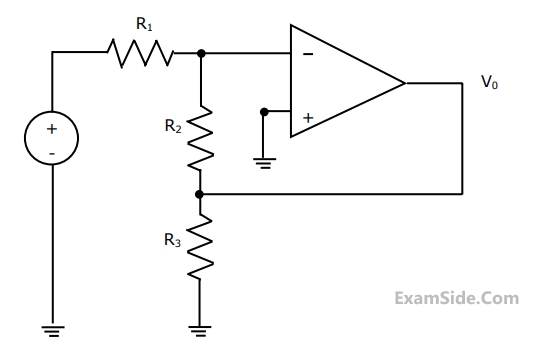 3
GATE ECE 2010
MCQ (Single Correct Answer)
+1
-0.3
Consider an angle modulated signal x(t) = 6cos[2$$\mathrm\pi$$x106 t+2sin(8000$$\mathrm\pi$$t) + 4cos(8000$$\mathrm\pi$$t)] V. The average power of x(t) is.
4
GATE ECE 2010
MCQ (Single Correct Answer)
+2
-0.6
X(t) is a stationary process with the power spectral density S
x
(f) > 0 for all f. The process is passed through a system shown below.
Let Sy(f) be the power spectral density of Y(t). Which one of the following statements is correct?
Paper analysis
Electronic Devices and VLSI
3
Engineering Mathematics
7