In the circuit shown below, the switch S is closed at t = 0. The magnitude of the steady state voltage, in volts, across the 6 $$\Omega$$ resistor is ________. (round off to two decimal places).
2
GATE EE 2021
MCQ (Single Correct Answer)
+1
-0.33
In the circuit, switch 'S' is in the closed position for a very long time. If the switch is opened at time t = 0, then iL (t) in amperes, for t ≥ 0 is
The initial charge in the 1 F capacitor present in the circuit shown is zero. The energy in joules transferred from the DC source until steady state condition is reached equals ______. (Give the answer up to one decimal place.)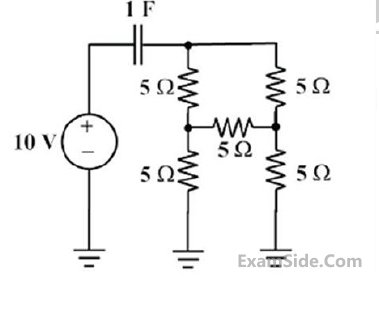 In the given circuit, the current supplied by the battery, in ampere, is ________.
Questions Asked from Transient Response (Marks 1)
Number in Brackets after Paper Indicates No. of Questions